The Living is Easy




Struts Gallery Members Projects

"For over 14 years Struts Gallery has used its exhibition spaces for Members' Projects during the summer months. First come, first serve. No curating. No Selecting. No juries and no assessors. No fees or other financial support. Use of the space. Staff support. Resources we have at hand. The projects are often exhibitions, sometimes of new work and work in progress. Sometimes not. Some have been exhibits organized by a member. The projects are sometimes big and sometimes not so big. Members have used the opportunity to present work that has interested them." Like many Struts members, I take this chance to experiment with presenting new work in a public sphere and to work out installation ideas/ issues. Here are my projects from the last 5 years.

Powered by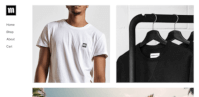 Create your own unique website with customizable templates.